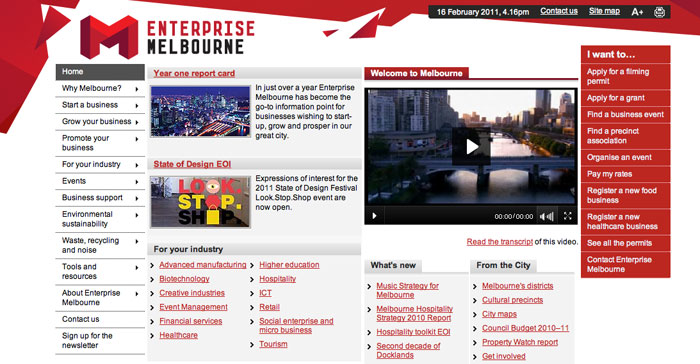 I was hired in 2009 by the City of Melbourne to develop a business portal for the commercial stakeholders of the city. The project was a late addition to a large-scale redevelopment of all the City's web offerings. The go-live date was two months after my start date; minimal research had been conducted, there was no IA and there were multiple stakeholders.
After conducting extensive consultation, I developed an IA and implemented it, in the process merging most of the City's business web pages with an outdated and idle business outreach site. The resulting site was well received by the Lord Mayor, the business community and the internal stakeholders, being the Business and International area and work areas that issued permits to business.
The IA was tested by Usability One and was found to be significantly above average.
See Enterprise Melbourne.